the Swiss Moving Company is a combination of an experienced team of professionals in all areas of relocation Our 50 years of combined experience have enabled us to develop a sense of service, listening, reliability and efficiency are the hallmarks of philosophy working Group.
Personalized coaching clients, close monitoring of suppliers and respect for the environment are the three pillars of the Swiss Moving Company.
Your comments are welcomed !
J. GUIZAR – Removal to Madrid, Spain  
Everything was perfect both locations, the people working was kind, supporting and professional. Thanks for your great support!
K. NAKASHIMA – Removal within Geneva  
All crews were very kind and speedy. We were very satisfied by them. Thank you very much and have a nice day.
E. CHABRIER – Removal to Geneva  
Our move went very smoothly and we were happy with the help of the Swiss loving company. Thank you once again for your service.
There is quite some unpacked boxes that stay in the basement which we will unpack with the time. I am sure everything will be fine there, if something is wrong, I will let you know.
Have a very good day
Paul CUFFE – Removal to Altrincham, UK   
Thanks for your email. The move went really well thanks! Still got a few more boxes to unpack, but should be done soon!
Thanks for all your help
Best regards
Paul
Steve GRIFFITHS – Removal from Zürich to Geneva 
I would like to thank the Team at Swiss Moving Company for the excellent service both in my recent move from Zurich to Geneva but also in preparing my apartment in Zurich for hand back and for making all the arrangements for me – I would have no hesitation in recommending you.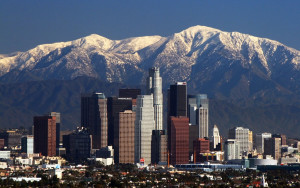 R. BARNES – Removal from Lugano to Phoenix, AZ 
Dear Sir,
I am now a bit more settled and wanted to thank you for the perfect synchronisation of the air shipment. It went extremely well from A to Z. Congratulations to you, you are really professionals. All the best to your company